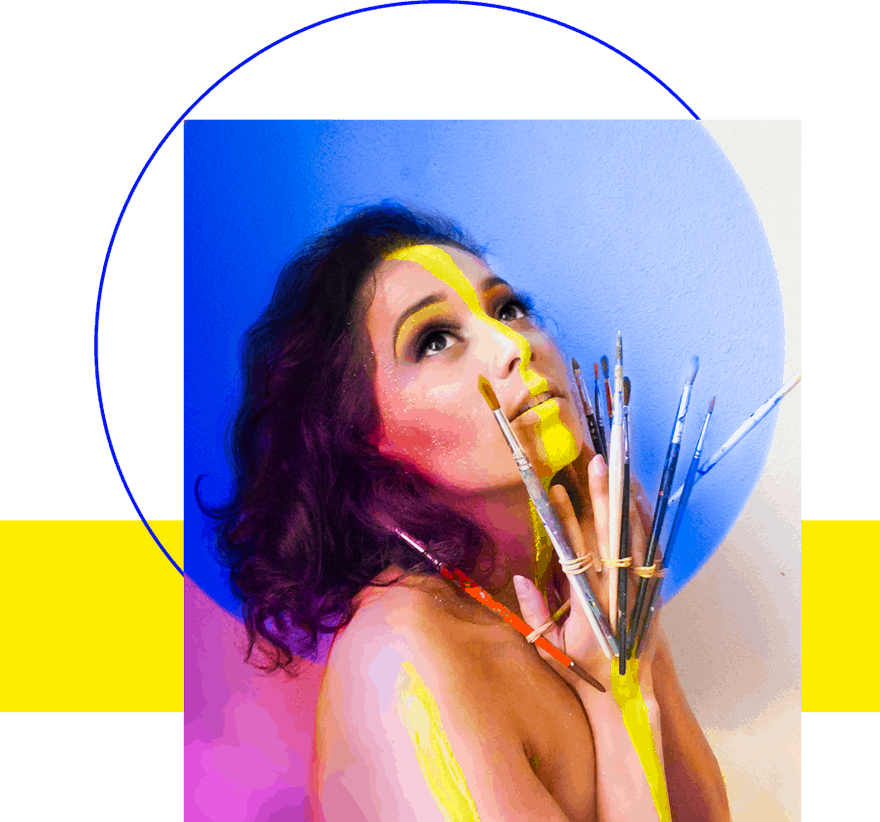 French vibratory artist of Algerian origin, born with a paint brush in the hands, and with a mind full of ideas. Painting naturally became my first language, the language of my soul.
Pushed by an intense necessity of expressiveness, it is through the use of bright colors, organical and geometrical shapes, materials, movement, and compositions, that I create vibrant artwork.
Particularly attached to the authenticity of sharing, to its rigor, I try to be as close as possible to my inner vibration, to show you in the most exact way, through the artistic language, everything inside me.
Even more than a work of art, it's a reflection of the human soul.
A source of spiritual evolution, wellness, Art therapy.